Tracking Software Change Coming in January 2021
When Trade Ideas switched our Affiliate Program software in May 2020, we believed we had found a solution that would fit your needs for tracking and paying you for the business you introduced to us.
Affiliate-introduced business is very important to Trade Ideas. A large portion of our growth over the past 14 years has been a direct result of our relationships with all of you.
We won't bury the lede here… due to the changes in the online advertising and privacy policies industry-wide, we have decided to make another change to the software we use, and we plan to migrate to the new platform in mid-January 2021.
Why Make Another Change?
There is a short version and a long version of that answer. The rest of this post is the long version.
But the short version is that the decisions made by Firefox, Apple, and soon Google to block the use of third-party cookies (also called pixels) has completely changed the way affiliate marketing platforms must work. Our current vendor does not support the new methods required and could not give us a date by which they would support it.
As a result, Trade Ideas will be migrating our Affiliate Program to Tune by mid-January
What Do I Have To Do?
When we send you an email in advance of the change to the new software to access your new affiliate portal, update your links and promotions to use the new referral links.
What Else Should I Know?
This is not an issue that is limited to Trade Ideas' affiliate program. Third-party cookie restrictions already exist in both Firefox and Safari and are planned for Chrome in 2022. ANY and EVERY affiliate program whose software platform does not make these changes has (or will have) this issue.
You should contact the other programs you are a part of and ensure they are aware of the changes and that their program will work in the new online privacy environment.
What's A Third-Party Cookie?
Third-party cookies are very small text files that are placed on a user's computer after being generated by another website other than your own.
When a web visitor visits your site (and others), this third-party cookie tracks this information and sends it to the third-party who created the cookie — which might be an advertiser.
Want to visualize how third-party cookie data might work?
Say you research a particular pair of shoes on Zappos. Then, you go to another site later in the day and see a Zappos ad for the same product. If you aren't on Zappos' site (or parent company Amazon-owned site), it's possible that this ad was triggered by third-party cookie data.
While first-party cookies are accepted automatically by browsers, visitors must be informed that they are accepting a third-party cookie due to the amount of data that companies can retain from them.
What's The Problem With Third-Party Cookies?
Marketers have LOVED cookies. We've used them to track website visitors. Improve the user experience, allowing fast logins, customizable user profiles, and more. And also to collect data that helps us target advertising towards the right prospective customers. Part of that data is to track what else people look at when they leave our website.
But Google has changed the way all of that will work with their announcement that it will phase out the third-party cookie in Chrome browsers by 2022.
Now, Safari and Firefox have already made this change.
But Google's Chrome represents over 55% of global browser usage as of 2019, so industry insiders are calling this announcement "the death of the third-party cookie" and the "nail in the coffin" of third-party cookies.
Of course, Google's business relies heavily on advertising revenue. So they have chosen to work with the advertising industry to phase this in over time, to give advertisers time to adapt their systems.
For Affiliate Marketers, the critical point is that nearly all Software-As-A-Service affiliate and similar marketing platforms have relied on dropping third-party cookies to track referrals, leads, and purchases.
What Do You Do Next?
Don't panic, first of all.
There have always been fast changes in the online advertising space, and workarounds have been developed that we are in the process of implementing now with our new vendor, Tune.
We will be migrating Trade Ideas Affiliate Program to the new platform as soon as possible and will be more effectively able to track and compensate you for the introductions and business you bring us going forward.
What's Different About The New Tracking Method?
Basically, it uses our servers to do the tracking instead of the user's browser.
This is the best solution available today because it eliminates the role of the individual user's browser, operating system, or other elements in the process. The page they are requesting is on our servers, so if we can track the referral there also, everything is in one place.
Tune (and other platforms) utilize a technology called "server postback tracking". This is basically two different processes: what happens when a user clicks on an offer link on your site, and what happens on conversion/purchase.
Pre-Purchase Activity
When a visitor clicks on your affiliate link, it will:
Take them through Tune's servers and generate a unique tracking ID.
Then it will immediately go to Trade Ideas' landing URL for that offer.
The Tune tracking ID goes along for the ride, and Trade Ideas records it in our servers for later.
Post-Purchase Activity
After your visitor buys from Trade Ideas:
We send a message to Tune with the original tracking ID from before
Tune looks up that ID, matches it with their records, and credits the sale to you
Your purchase shows up in your affiliate portal.
Tune has created an excellent (slightly technical) video explaining the process. It's under 4 min long:
Switch To "Last Referral" Crediting
The tracking ID that is generated when a visitor clicks from your link to Trade Ideas' site is updated each time one is clicked. What this means is that we can't continue with our previous "first cookie" method of tracking referrals.
Going forward, Trade Ideas' affiliate program will be shifting to a "last referral" model, which is due to the technical constraints of the server postback with transaction ID tracking method.
Is There Anything Good For Affiliates In This Change?
Yes — the advantages here are not insignificant for our affiliates.
We know this change is a pain for you, especially since we just went through this earlier this year. For what it's worth, we apologize for the inconvenience and wish we didn't have to do it either.
Trade Ideas spent months evaluating alternatives and talking with many affiliates about the different options and software they prefer and recommend. We researched the issues and tracking options available to us before making this decision, and believe it is the best for everyone in the Trade Ideas Affiliate Program.
Benefits To Affiliates:
This new tracking method will do a much better job of tracking mobile users, for one thing.
It works even with Safari's and Firefox's restriction on third-party cookies that is already in place, so you will get credit for more of the traffic you send us that previously was untrackable.
And it will also work in mobile apps and other platforms if we decide to offer them in the future.
We know many affiliates have been limited by our payout methods being only PayPal or paper check — the new platform will also support ACH payments directly to your bank account.
Change In Tracking Window Duration
The change from first referral to last referral will also benefit those of you who have worked hard to push your users across the goal line to subscribe, ensuring that the work done closest to the purchase is going to be compensated.
Due to the change to the last referral tracking method, the cookie period no longer needs to be as long. We plan to reduce it to 90 days, which we see as a balance of the immediate overwriting of the last-referral method and the need that users have to consider a subscription for a while before signing up. This also will do a better job of ensuring the affiliate with the current relationship with the user is credited and compensated properly.
Thank You For Your Business
We at Trade Ideas want you to know we are working very hard to make sure every affiliate referral is tracked accurately and that each of you is compensated for those referrals! (and that's good news also!)
We all know 2020 has been a dumpster fire, and we know affiliates and affiliate marketing generally have had a tough time this year.
We value each of your contributions to our business and look forward to working with you for many years to come. If you have any questions about this or other affiliate matters, email Marissa (marissa@trade-ideas.com).
Summary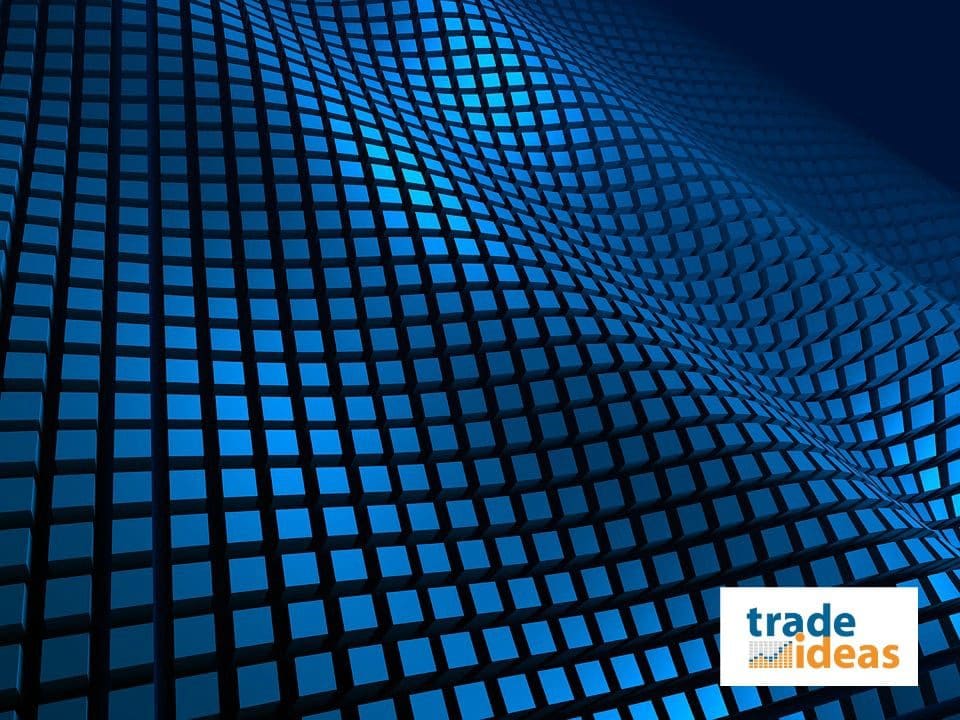 Article Name
Description
Tracking Software Change Coming in January 2021
Author
Publisher Name
Publisher Logo