Trade Ideas Podcast Episode 127, "A 157% Gain Over 9 months? Sign Me Up!"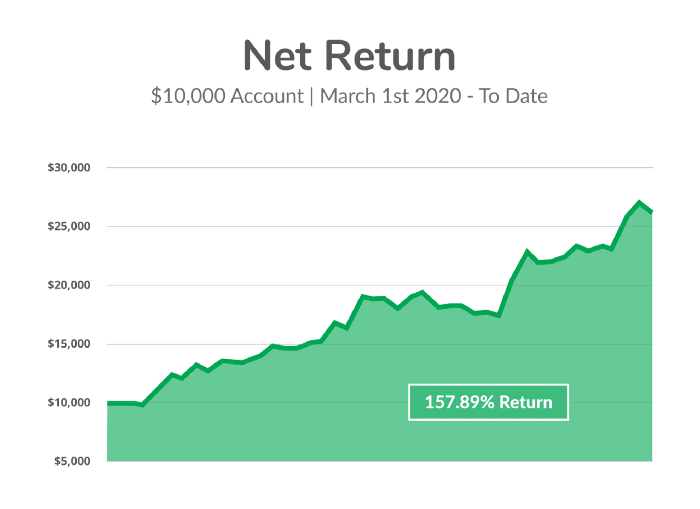 A 157% Gain Over 9 months? Sign Me Up!
You can listen to our podcast on this same topic using the embedded player below. Sean interviews Steve Gomez (@TodayTrader), the curator of The Trade of the Week newsletter:
Looking at this return for a trading system, you might surmise that this trading strategy was incredibly active.
The equity curve is too smooth to be from one stock. It must be a highly active strategy with tight risk management parameters to minimize the downside, right?
Well, you'd be almost right.
This is the return if one invested $10,000 in one idea per week since March 2020 following the #TradeIdeas Trade of the Week.
The Trade of the Week is a free weekly email that arrives in inboxes on Monday mornings before the open of trading. The email highlights one stock found using Trade Ideas technology that is setting up for a potential swing trade. Subscribers to the free email will receive the trigger price to signal when to enter the position, as well as instructions when to exit the trade to limit your risk or take your profits. And all trades (win or lose) are exited by the end of the week so your account is safely in cash over the weekend.
Then we repeat with a new idea the next Monday.
Trading doesn't always have to be complicated or high volume. We don't have to make it hard. At the end of the day, profits are profits. Let's make it easy on ourselves.
Sign up for the free Trade of the Week email and take your trading to the next level.
This post was originally published on Sean McLaughlin's Medium blog here.
Summary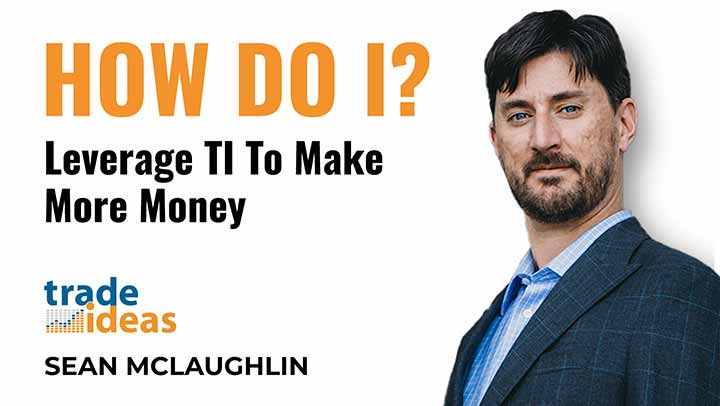 Article Name
Trade of the Week with @TodayTrader Steve Gomez
Description
The free Trade of the Week email is available to EVERYone. @todaytrader explains how he uses Trade Ideas technology to spot these opportunities, how trades are entered, and how risk is managed.
Author
Publisher Name
Publisher Logo