The Summer Test Drive was a Success! Save 25% now thru August 29th
The Summer 2021 Test Drive just ended and it was one of our best!
Thousands of active investors and traders took part in the 2-week trial of all of Trade Ideas powerful Premium features including the AIs, AI Channels, Bactesting module The OddsMaker, Brokerage+ trading, Automated trading with ETRADE or IBKR, Simulated trading, and more.
Thank you to all who participated! Use the code TESTDRIVE25 before August 29th and save 25% off your new subscription or upgrade to Premium.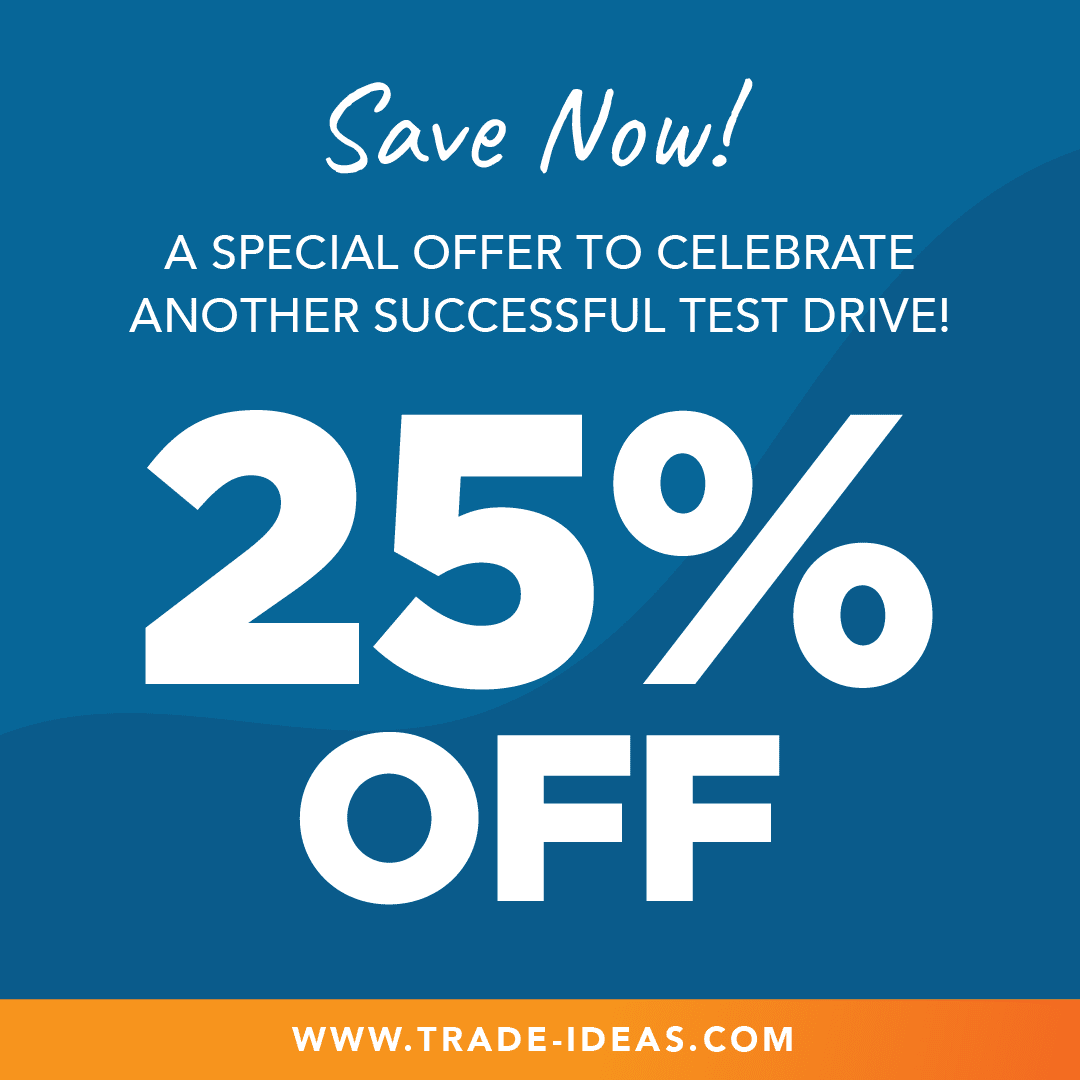 Test Drive Contest Winners!
All Test Drivers were automatically entered into our Test Drive contest. Our AI picked three random Test Drivers to win prizes including a Premium Annual subscription!

The winners are:
Year of Premium: Tavita A., Mal…@gmail.com
Month of Premium: James B., jbre…@gmail.com
Month of Standard: JAMES A., jand…@sbcglobal.net
Congratulations to the winners and thank you to all the participants! The next Test Drive is in October. Sign up for info.