Price Alerts Contest
Enter the Price Alerts Contest for your chance to win!!
Prizes for the Price Alerts Contest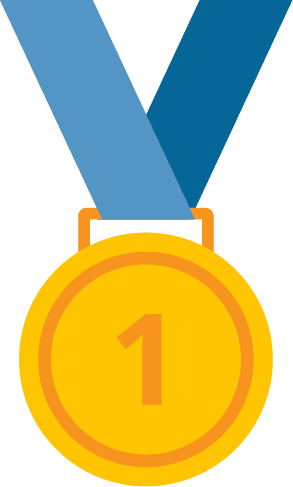 1st Place
Year of Premium:
Value $2268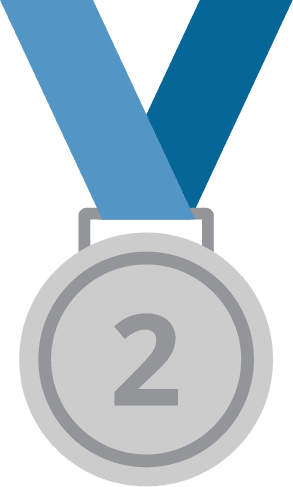 2nd Place
1 month of TI Premium:
Value $228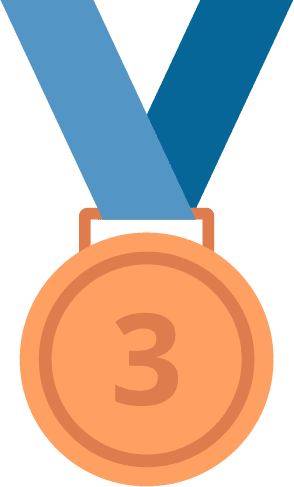 3rd Place
1 month of TI Standard:
Value $118
Contest:
Submit a cloud link with up to 5 price alerts before midnight Wednesday November 18th, 2020. The winning price alert will be the entry with the highest percentage (%) gain by the close on Friday November 20th. The minimum price for a submitted stock is $5.00. The window for the price alerts is through the close Friday November 20th*. You can submit 5 price alert entries with your cloud link. Entries may be submitted between Monday November 16th and midnight Wednesday November 18th. We recommend submitting your entries after the close on Wednesday November 18th to ensure all 5 of your alerts have not triggered yet and are eligible for the contest. We will review the entries Friday evening and announce the winners on Tuesday November 24th. *NOTE: Any price alert submitted that has a trade triggered before the open on Thursday November 19th is disqualified. For example: if you submit 5 alerts on Wednesday and 2 of the alerts are already triggered, then just 3 are eligible. For this reason, we suggest that you wait until after the close of market on Wednesday November 18th to submit your entry. *NOTE: Stocks engaged in a reverse split and short sold for the contest will not be counted towards the final score.
Rules:
When is the contest deadline? You must submit your price alerts no later than Wednesday November 18th at 11:59pm ET to be considered. Price Alerts CANNOT trigger after Market on November 18th due to News or Earnings. November 19th is the earliest your alert may show as triggered.
What is the minimum stock price? Submitted stocks must be over $5.00.
What is the goal? The Winner is determined by the

most percentage (%) points gained

(NOT dollars $ gained) by the

close on Friday November 20th.

Am I eligible? Open House participants and Premium Trade Ideas subscribers are eligible – you'll need access to the Price Alerts feature in the Premium tier feature set.
How many price alerts? Submit up to

5 alerts

in your cloud link for consideration.
How many times can I enter? We only judge one entry per person. So if you enter more than once, only your most recent submission will be considered, not all submissions.
How do I enter? Use the form on this page to submit your contact info with the cloud link containing your 1 to 5 strategies.
How do I create the shareable price alerts? Follow the instructions with accompanying pictures on this page. Or email info@trade-ideas.com for assistance.
Enter the Price Alerts Contest
Please read the rules above. We recommend waiting until after the close on Wednesday November 18th to enter to avoid picking already triggered alerts. Questions? Email info@trade-ideas.com.
The contest entry is closed. Thank you.
How to create and copy the cloud link:
Step 1: Right click in any chart window and select "set price alert". Create your trigger price and long/short direction. You can type a few notes on why you like that setup in the notes section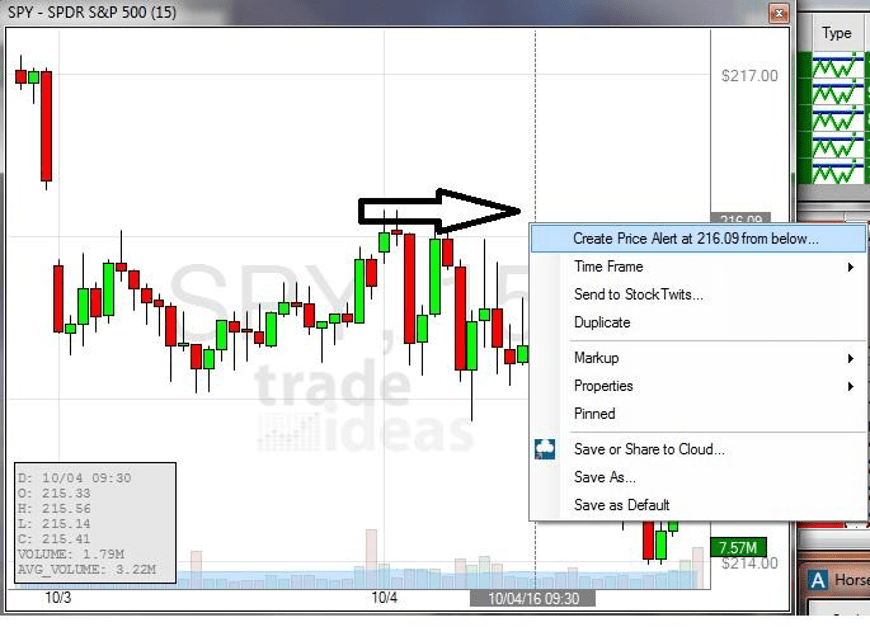 Step 2: Open your Price Alert window and highlight the 5 working alerts you want to submit for the contest. Right click and select "share 5 selected price alerts". Then click "COPY ALL" when prompted.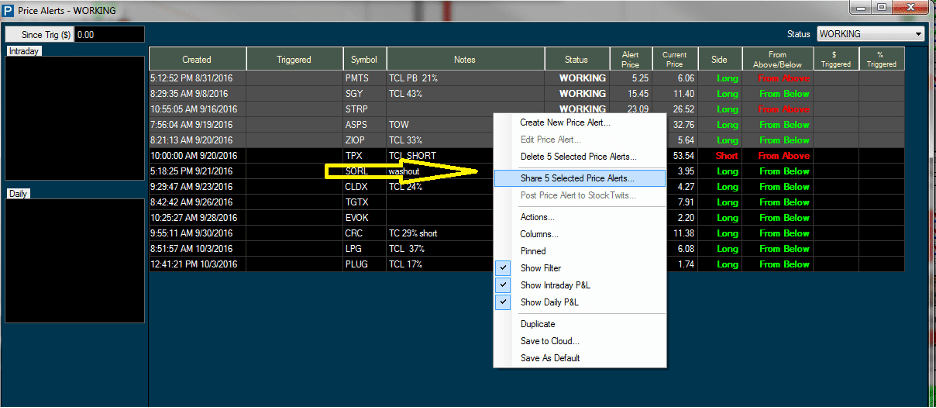 Step 3: After you Copy All, you will be able to paste this code into the Cloud Link field in the form on this page.