Meet Sean McLaughlin
Trader and Educator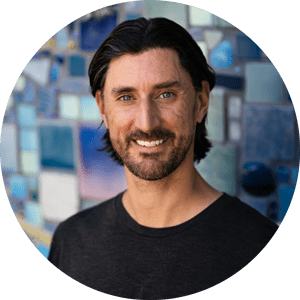 Sean began his career in 1998 at a Proprietary trading firm in Tampa. In his first four years he was engaged in intraday scalping — primarily NASDAQ stocks — during the final blowoff top of the "dot com bubble" and subsequent tech & internet stocks crash. It was a trial by fire as the stock markets experienced a level of consistent volatility that had previously been unseen, and hasn't been matched since. Of this period, Sean is fond of saying: "I've spent the remainder of my now 20 year career unlearning all of the bad habits I acquired during those first four formative years."
In 2002, Sean began exploring the futures markets, which prompted him to launch a small hedge fund with a handful of investors to execute a trend-following strategy in commodities and financial futures. And this led to him becoming a Member of the Chicago Board of Trade. Sadly, the largest of his investors decided to walk away with his 58% returns (net of fees) after only 18 months in business, thusly necessitating the close of this promising fund.
Since approximately 2007, Sean has been primarily engaged in equity options trading. He's attracted to the ability to express his market and stocks direction opinions in defined-risk "bets" with advantageous leverage opportunities.
Most recently previous to Sean's joining the Trade Ideas team in 2017, he was the Director of Community at StockTwits—the world's largest social platform for finance — for seven years where he was a key player in 10x-ing the growth of the community, produced and hosted a popular Trader podcast that interviewed 40 of the biggest names and successes in the trader/social media space, and created and oversaw a network of 35 trader meetup groups in cities around the U.S. & Canada.
Click below and use promo code
CHICAGOSEAN for 15% off.